Precision measurement
connecting the dots between your media and your customer.
Digital-like, Event-Based Measurement with Customer Resolution
We track event-based measurement data to monitor the impact of your campaign and to optimize your investment for maximum efficiency. We measure the right data for actionable insights and reliable campaign performance reporting.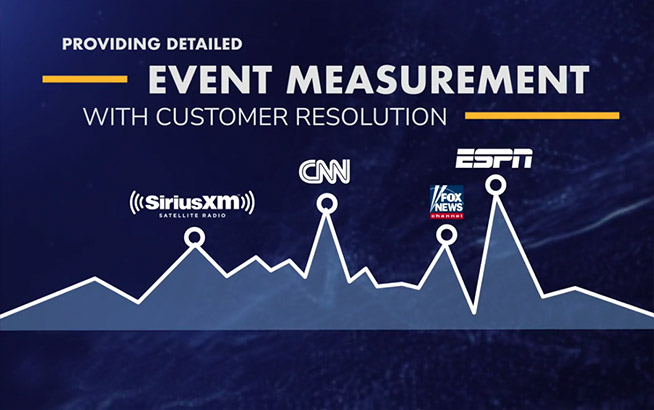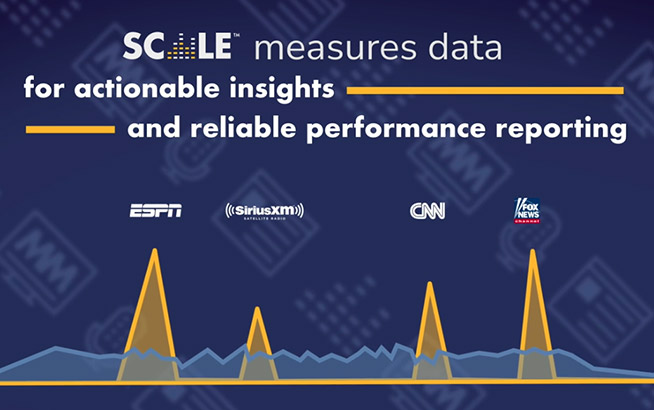 The right context is key to understanding the real impact of your campaign. From immediate spikes in traffic to subsequent form submissions, email opt-ins, and new customer acquisitions, measuring what's normal is the clearest way to see what is exceptional. Monitoring normal baseline traffic provides the control sample we need for accurate comparisons.
With your specific goals in mind, we dive deep into the data to surface up meaningful performance insights at a minute-by-minute level of detail. Not only can we see which channels, programs, and dayparts perform best, but also the exact media spot behind the instant visitor impact on incoming traffic.
CUSTOMER RESOLUTION MODEL
Our customer resolution model brings clarity and detail to an otherwise anonymous registry of site visitors and traffic patterns generated by your media placements, collecting and storing anonymous user data in a secure registry. As these visitors convert to customers, our model connects the data with the real people behind the numbers.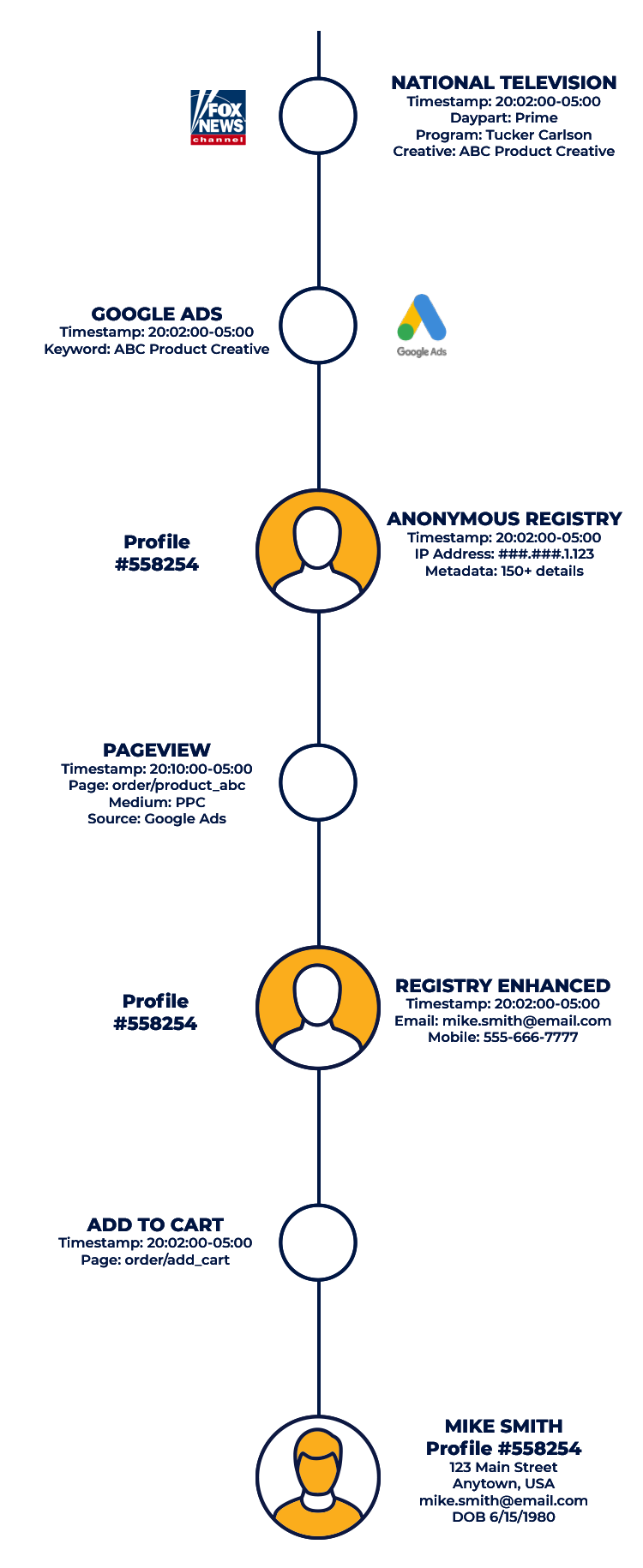 DEEP DIVE COLLABORATION AND TRUSTED INTEGRATIONS
We start with an in-depth review of your business model, your goals for growth, and the key performance indicators you measure to track performance. Only then do we start exploring viable opportunities to leverage TV, radio, or other performance-driven channels that can make the impact you want. We integrate with more than 300 trusted marketing technology and reporting tools so sharing and transferring data through our platform is seamless, reliable, and easy no matter what you have in your stack.