The creative resources behind winning campaigns.
BRINGING YOU VIDEO, AUDIO, AND PRINT CREATIVE THAT CONNECT.
Powerful creative is what drives the immediate action that performance marketing is known for. Whether you're running video DRTV ads, audio advertising on radio or podcasts, or print ads in magazines and newspaper, the right creative is the difference between success and failure.
Years of experience and ad analytics have proven that and taught us what works. Today, we're using that experience and expertise to help clients create compelling ad content across all media platforms.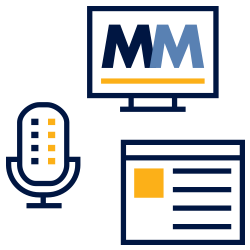 "Gwen & Jack are the true definition of a creative partner, rather than just a vendor for creative work. Gwen has unparalleled experience in direct response marketing, but equally important is her ability to understand and live the perspective from the brand/business point of view. I have personally worked with many creative agencies in the past and none of those experiences were comparable. Gwen & Jack combine their knowledge of working with large/established brands, with the agility and resourcefulness required to work with smaller/emerging companies. Apart from the experience of working with the team, their instincts to guide the creative development were spot-on and were reflected in above average results! If more of our business partners were like Gwen and Jack we could get more things done, better."
– NIV CARMI, TRUE NORTH BRANDS